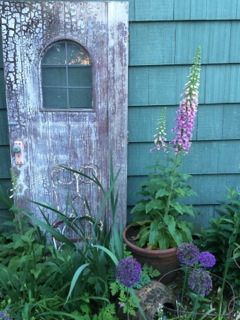 Janice's Primitives and Garden
7027 SE Milwaukie Avenue
Portland, OR 97214
(503) 239-0346
Take another 50% OFF ALL my stuff with my Moving Sale!!!!
Thanks to all of you who have worked with me the last 16 years. Over the next few weeks I will be liquidating much of my inventory. You'll see more smalls and building materials, spindles, architectural elements, sedums, perennials, and planters and miscellaneous items.
A heartfelt THANK YOU to everyone for making Stars my home away from HOME. My Stars family, friends and regulars have enriched my life and I will miss you all dearly!
My shell boxes, frames, and mirrors are now at http://www.etsy.com/shop/bydesignshellart
Like me on Facebook
bydesigncustomwork
bydesignshellart
SEE YOU AT STARS!