GRANDSTAND 76
GRANDSTAND 76

7030 SE Milwaukie Avenue
Portland, OR 97214
(503) 235-5990

GRANDSTAND 76 offers an eclectic group of collectibles. Vintage small furnishings, industrial lighting and storage, dishware, glass, soda & beverage, magazines, paper and holiday items. Areas of specialization focus on ADVERTISING and TOYS. At GRANDSTAND 76 you will find reasonably priced and unique items as we scour the marketplace looking for quality collectibles. Any questions...ask for Nick as he's there regularly adding new inventory!
Coupon for GRANDSTAND 76
GRANDSTAND 76 COUPON
10% OFF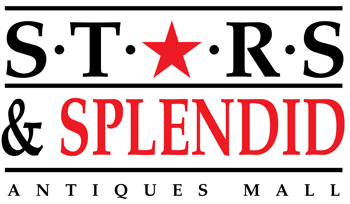 GRANDSTAND 76 offers 10% OFF on all white tag items $20 and above. Just look for white tags with 76 that are $20 or more and you will get the discount!
Coupons are not valid during Stars Sales
DEALER: 76 | Stars and Splendid | EXPIRES: 2015-03-31

| 2015-01-08
Visit us on the web at: http://StarsAntique.com
Print this coupon
Antiques
© 2015 Stars & Splendid Portland, OR